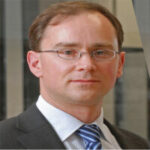 Fabian Battaglini est enseignant-chercheur en économie dans une grande école de commerce parisienne et chercheur associé auprès du laboratoire d'économie de l'Université de Montpellier 1. Il a enseigné la géopolitique, l'économie politique et l'économie des conflits, au niveau du master, à l'École Royale Militaire belge, à la Webster University Leiden, et à l'Université Paul-Valéry. Ses cours lui ont permis d'appliquer la microéconomie à l'étude des institutions internationales, des conflits militaires, du terrorisme et de la cybersécurité, de la dissuasion nucléaire, des révolutions politiques, et des conflits relatifs aux ressources naturelles. Ses recherches portent actuellement sur le terrorisme et la radicalisation religieuse et sur des méthodes de négociation (concessions, regroupement d'enjeux, etc.). Son approche se porte plus précisément sur les mécanismes décisionnels des acteurs politiques et économiques qu'il appréhende sous l'angle de l'économie comportementale et de la théorie des jeux. Il exerce des activités de conseil dans les matières précitées en français et en anglais.
• Doctorat en sciences cognitives (EHESS & Institut Jean Nicod, Paris)
• Master 2 en économie comportementale et décision (Université de Montpellier)
• Diplôme d'études approfondies en logique (Université Catholique de Louvain)
INTERVENTIONS
École Royale Militaire, Belgique (master 2) : « Geopolitics » ; direction de mémoires de master sur les applications de la théorie des jeux à l'étude des conflits (cybersécurité, dissuasion nucléaire, impact géopolitique du gaz de schiste et des terres rares, relations sécuritaires entre la Russie et l'Europe)
Université de Montpellier 1 et Université Paul-Valéry-Montpellier 3, France (master 2) : Séminaire de recherche sur le thème : « Group contest theory. Modelling, experimental evidence and application to (counter) terrorism »
Webster University Leiden, Pays-Bas (master 1) : « Terrorism », « International organisations », « Democratisation in Eastern Europe and in Russia »
Montpellier Business School, France (master 1) : « Macroéconomie et globalisation »
Université d'Amsterdam, Pays-Bas (programme préparatoire à la licence en économie) : « Precalculus », « Calculus », « Combinatorics and probability theory », « Descriptive statistics »
Université d'Utrecht, Pays-Bas (licence) : « Linguistique formelle du français », « Littérature et pensée »
Université Catholique de Louvain, Belgique (licence) : Séances d'exercices de logique et de théorie de l'argumentation
Écoles de commerce néerlandaises (licence) : « Descriptive and inferential statistics », « Microeconomics », « Economic history », « Political economy », « US political and economic history », « EU politics », « Comparative politics »
Group contests as the underlying logic of terror networks (En cours).
Should democracies make concessions to terrorists? An approach based on non-cooperative bargaining theory (En cours).
An experimental economic approach to radical Muslims' hostility towards outgroups (En cours).
L'économie expérimentale de la radicalisation islamiste. In: Leslie J. Shaw & Alexandre Del Valle (eds.). L'islamisme à la conquête des entreprises. Editions Valensin (2021).
The experimental economics of Islamist radicalisation. In: Leslie J. Shaw & Alexandre Del Valle (eds.). Allah on the Job. Political Islam in the Workplace. FIRM Editions (2020).
Note de lecture du livre Terrorism. What Everyone Needs to Know de Todd Sandler. Revue internationale et stratégique 116. 161–162 (2019).